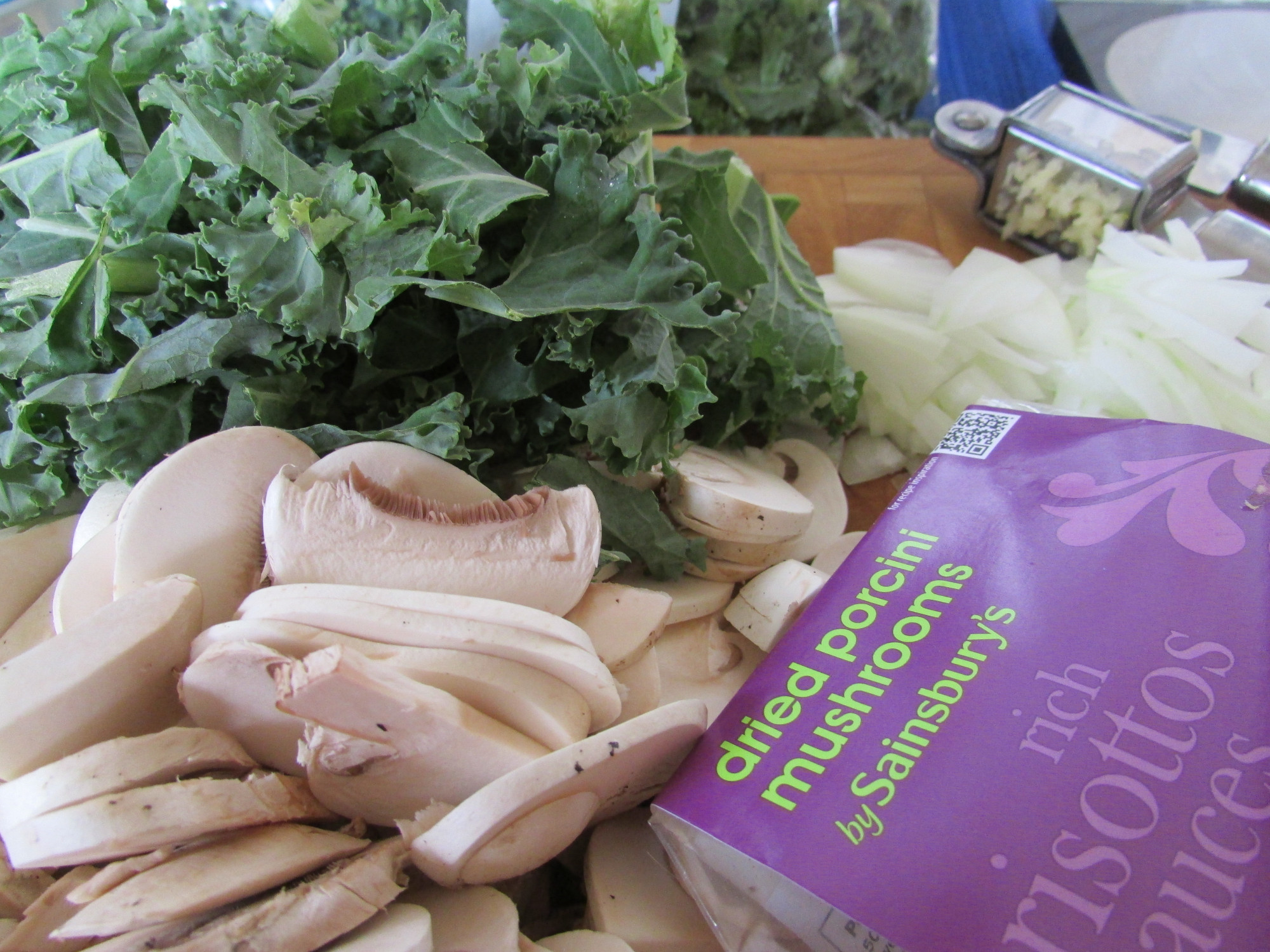 I've never been really happy with using water instead of stock for vegetarian soup but vegetable stock powder invariably gives a celery flavour to the whole soup and to be honest, even when I've made vegetable stock I've never been really happy with it.
However, I think that I've found the answer, at least for mushroom soups. Dried Porcini absolutely transforms them. I'd never bothered with it until now because of the price. But recently I've been looking for things that help to lower my calorie intake and have been surprised, it's not always the lower-calorie items that are best. For example, you get far more 'bang for your buck' from high-calorie Stilton than a reduced calorie cheese. Just try it, tiny pieces of stilton will add flavour whereas you'd need double the amount of a lower-calorie product. Well, when I was thinking along these lines, I also realised that the same applies to using very small amounts of expensive items and there's no doubt that Porcini is expensive: £60 – £80 per kilo but if you only use 10gm it's only 60p or about 10p per bowl.
250gm Sliced mushrooms
10gm Dried Porcini mushrooms
50gm Chopped kale – without any stalks
1Tblsp Light soy sauce
1 small onion – finely sliced
1 Clove garlic – chopped
2 level tsp Cornflour (Cornstarch) – mixed with 2 Tblsp water just before use
1.2 Litres water
Worcester sauce, or Henderson's Relish – a splash or two! Henderson's relish is suitable for vegetarians and vegans.
Salt & pepper
Oil for frying
Put the Porcini in a bowl and cover with about 400mls of boiling water. Leave to soak for about 15 minutes.
Heat the oil and fry the sliced onion until soft but not browned, add the mushrooms and continue cooking. When the mushrooms are nearly cooked add the garlic. Season with salt and pepper. Add the liquid from the porcini taking care not to add any soil/sand that may be in the bottom of the bowl. Add the rest of the ingredients, including the balance of the water, but with the exception of the cornflour. Chop the soaked Porcini mushrooms and add them.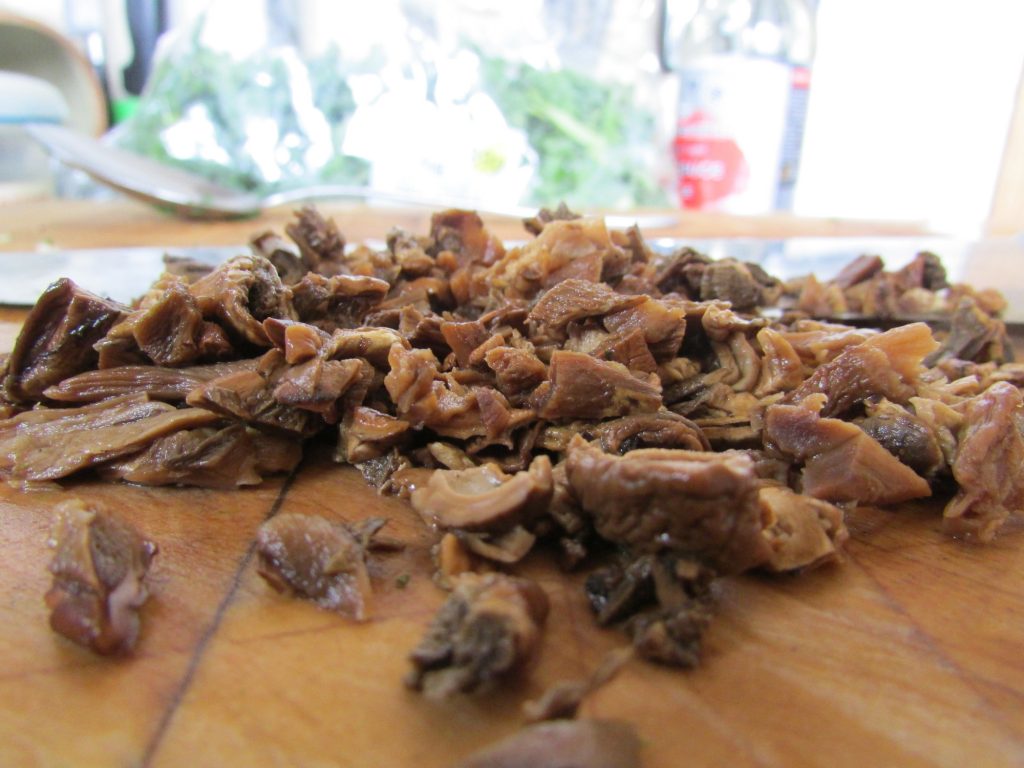 Boil and then simmer the soup for 10 minutes or until the kale is cooked.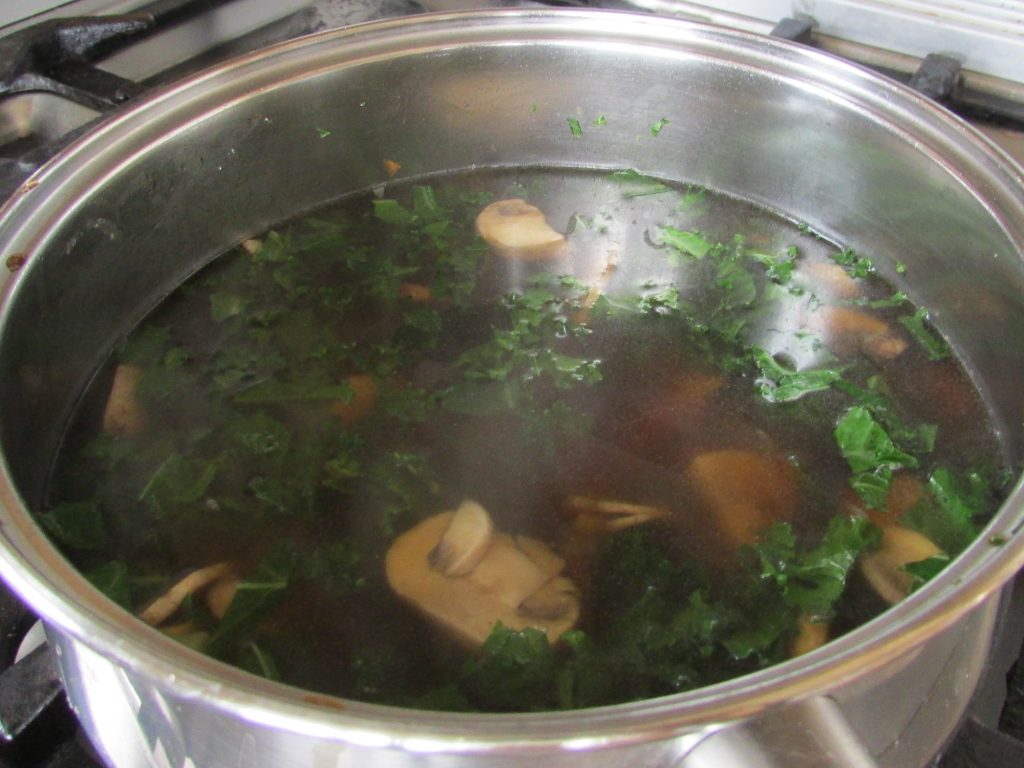 Slake (mix) the cornflour with a little water and stir this into the soup to thicken it slightly. Adjust the seasoning and serve.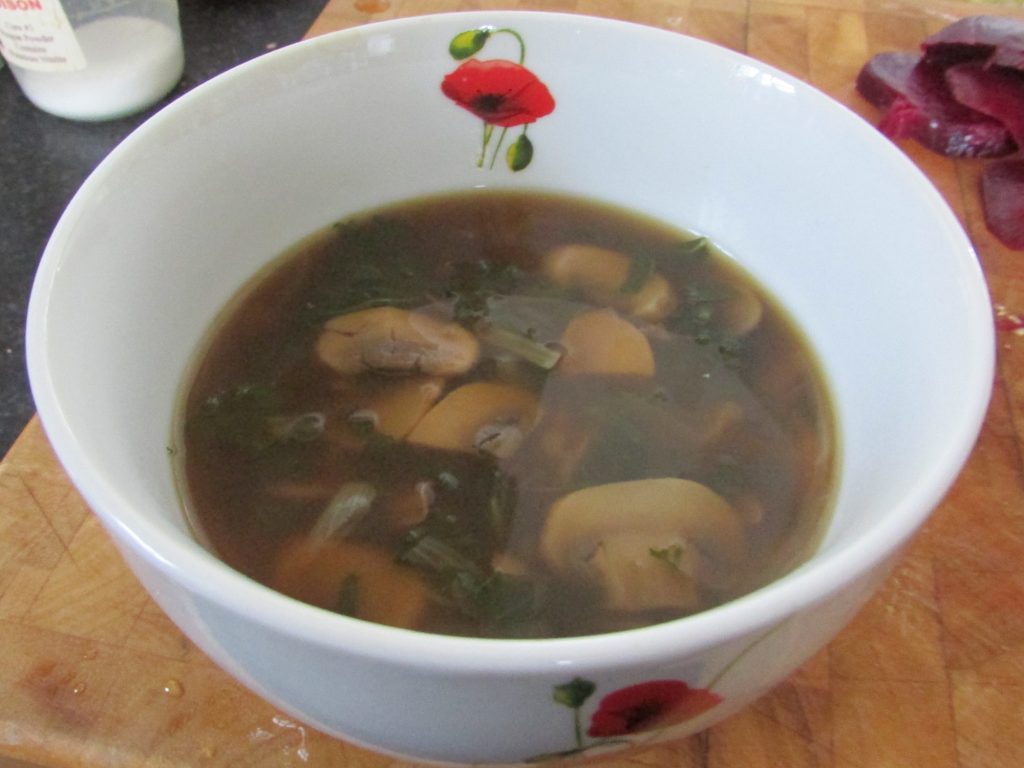 It's a great soup to have as a first course of a meal as it's quite light.