When I started making my latest batch of ASDA clone chorizo it was my intention to photograph everything and create a sort of mini-tutorial. Needless to say when I got involved with making them I forgot to take most of the photos!
I started off with a big chunk of pork collar, also known as shoulder spare rib, and cut it into strips. If you have a small mincer you will have to cut it smaller. I prefer strips to chunks as the screw in the mincer pulls them through with very little need to use the pusher.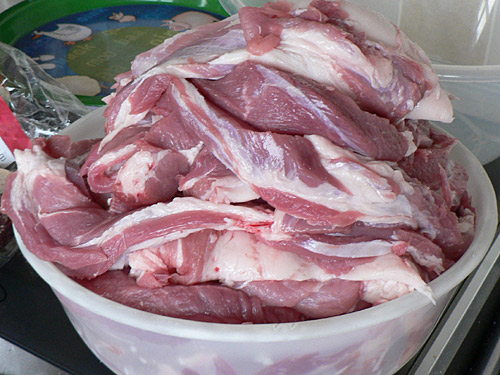 The meat with plenty of fat attached was cooled right down and then minced through an 8mm mincer plate.
Continue reading

Chorizo