Back in 2016 my good friend Paul started a thread on the sausagemaking.org forum about making snack stick salami. Nothing new in itself, other than it allowed people to try curing a salami product in a domestic fridge; as such it was pretty ground-breaking.
Over the years the thread has grown as Paul has added further recipes to it. I encourage you to read it as it shows quality products made using best practices.
It's not until now that I've got around to making any myself – it's something quick and fairly easy in salami terms that I'll be making regularly.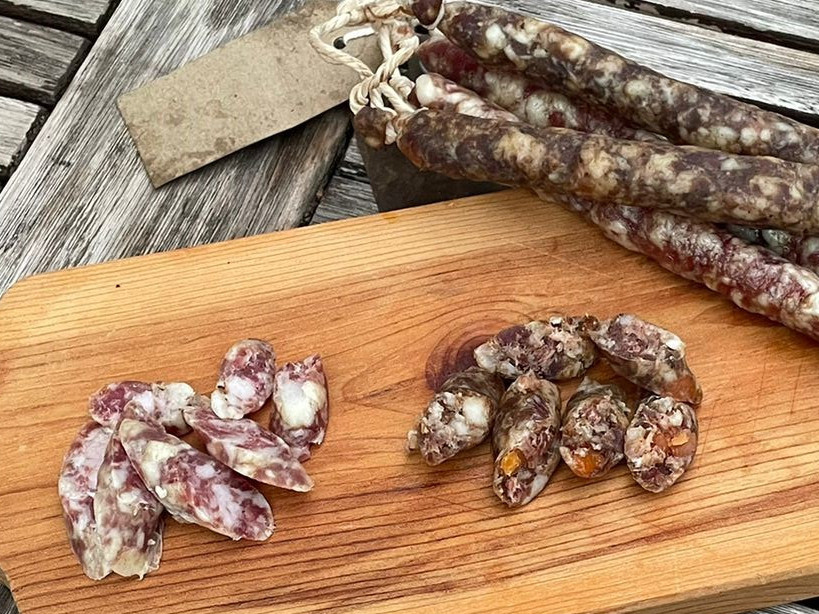 The ones on the left are fuet from the recipe by Jeffrey Weiss in his book Charcuteria – The soul of Spain and the others are an adaption of Paul's cheese and Worcestershire sauce recipe using local Red Leicester cheese and Henderson's relish – a sauce from Sheffield similar (and superior) to Worcestershire sauce. As I'm about equidistant between Sheffield and Worcester I could claim either as being moderately local!
Continue reading

Easy Salami – Snack Sticks