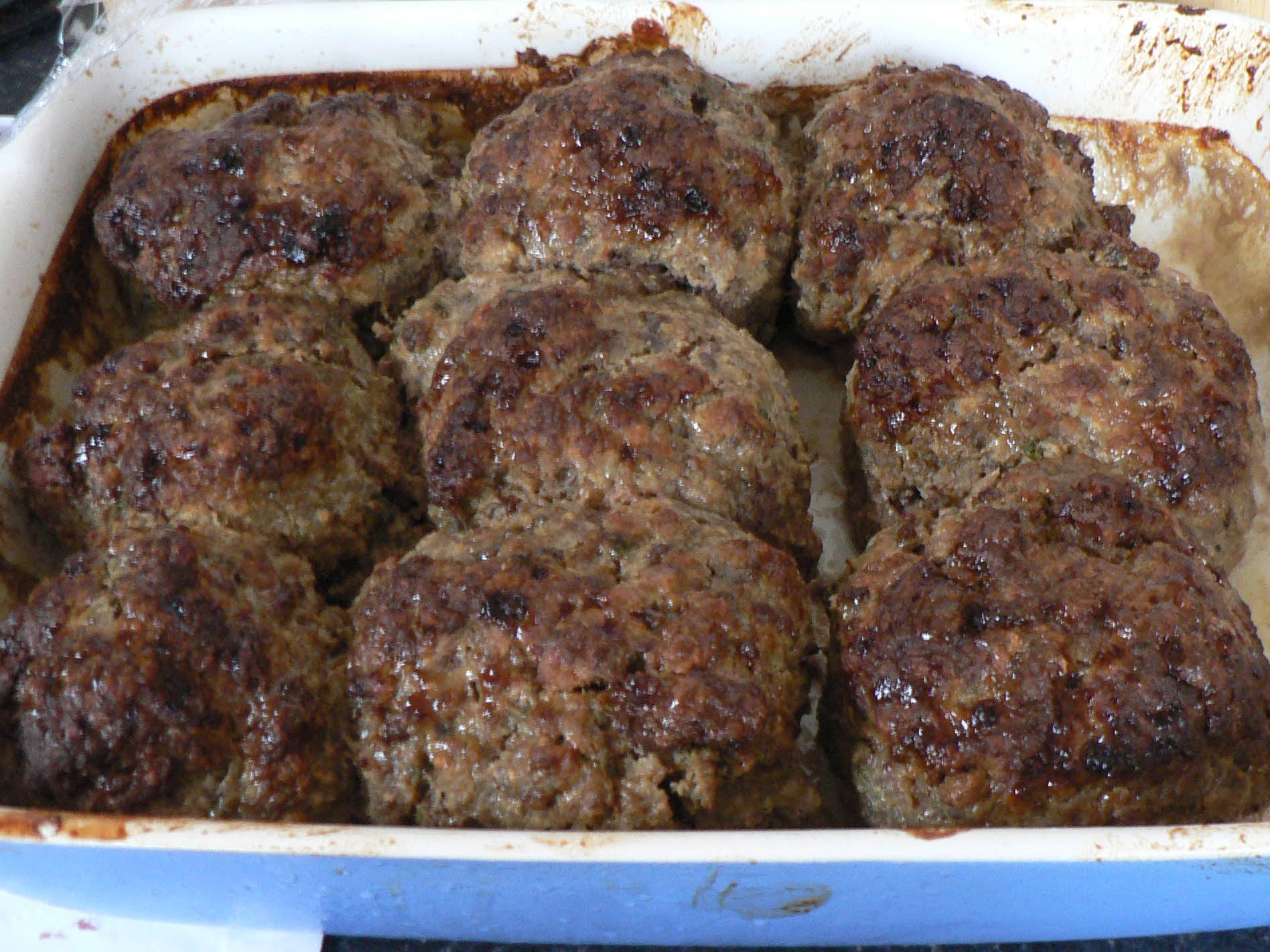 In 2009, I wrote:
I've posted before about making faggots but they were the type you buy in gravy from the shops. This recipe is for the more traditional faggot that you get from a good butcher's shop. I know most people reheat them and serve them with gravy; I like them sliced up in thick slices and fried.
The recipe is an adaption of one posted by 'Somerset Lad' on the River Cottage Forum. In the original, the meat is cooked in liquid before being ground and mixed. Around here, it is normal to mince/grind the meat and shape the faggots before cooking. I also prefer a higher ratio of pork meat to liver than in his recipe.
Ingredients
Meat
Pig's Fry 60.00%
Fatty Pork (Belly) 40.00%
Other ingredients as a percentage of the total meat:
Fresh Breadcrumbs 16.66%
Dried Sage 0.24%
Parsley 0.16%
Onion 10.00%
White Pepper 0.28%
Black Pepper 0.15%
Salt 1.60%
Method

Mince the meats then mix in the dry ingredients.
Leave it to stand for about an hour – it will firm up.
Shape into the size faggots you want (about 9 is good), wet hands help to do this, put in a dish, and fill it about a third of the way up the faggots with stock or water. Cook in a 190°C oven (170°C fan) for about 40 minutes. Cover with foil if the tops are getting too brown
If using caul, soak it in tepid water for about an hour, then wrap a piece around each faggot before cooking.
Faggots freeze well.