I wrote this originally in 2009: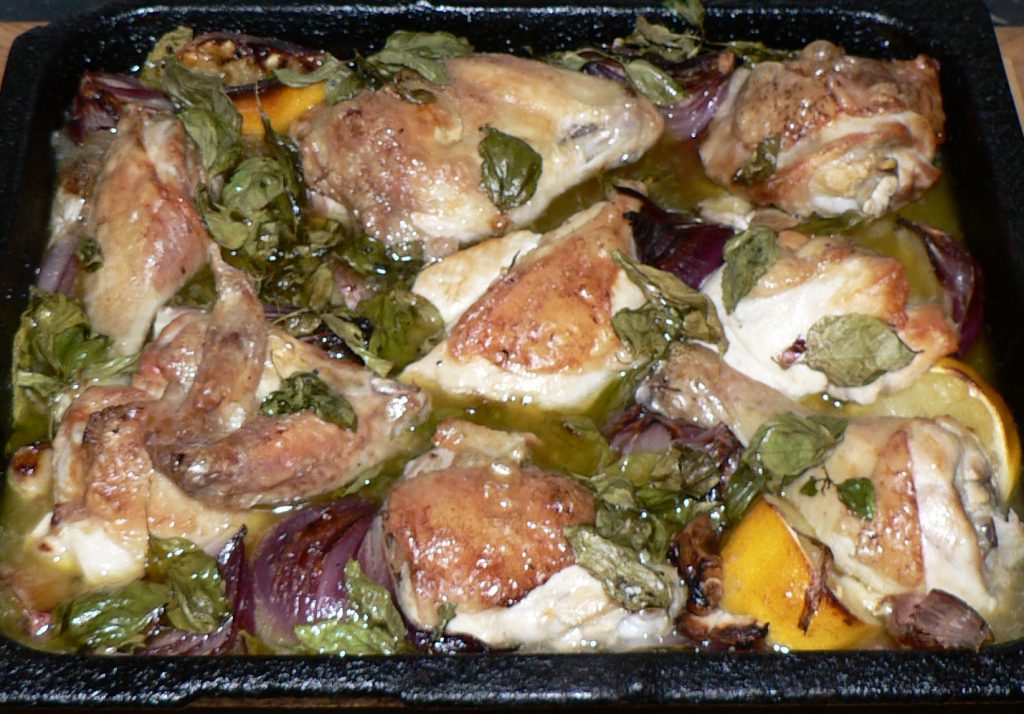 One of my old standbys – based on a recipe from Nigel Slater's book 'Toast'. A book well worth buying.
The recipe is simplicity itself.
Chicken with Lemon, Basil and Garlic

Cut a chicken into 8 pieces. Put it into a roasting tin with a head of garlic (crushed up a bit) and some onion segments. Squeeze over the juice from two lemons and chuck the lemons in. Glug with olive oil and stuff in the oven at 180°C for ½ hour. Then chuck a glass of white wine in along with a handful of basil leaves. Cook for 15 minutes more and serve…
…dip ya bread in!
This is even nicer done with preserved lemons.
Pauline can't have wine, so I used chicken stock instead. She's going to have to go!