This is a rolled pancetta – pancetta arrotolata – from a recipe by my mate Larbo who now lives in the US.
It's unusual as it's flavoured with orange zest and fennel – not the traditional flavours you expect in pancetta.
The meat was dry-cured for 12 days, rolled and tied, and has been hanging in my air-drying fridge for 27 days.
Allowing for the removal of the skin when it was rolled, it's lost 22% of its original weight – in supermarket terms it's been made with 127gms of meat per 100gms pancetta.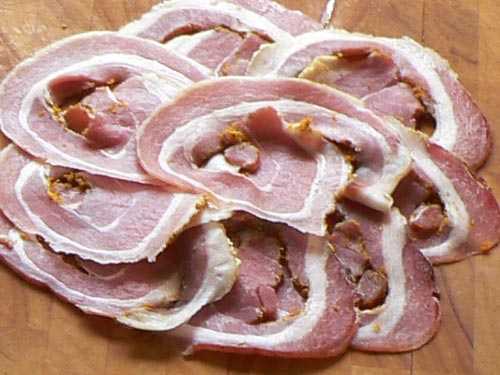 Here's Laurence's recipe:
Continue reading

Pancetta di Larbo