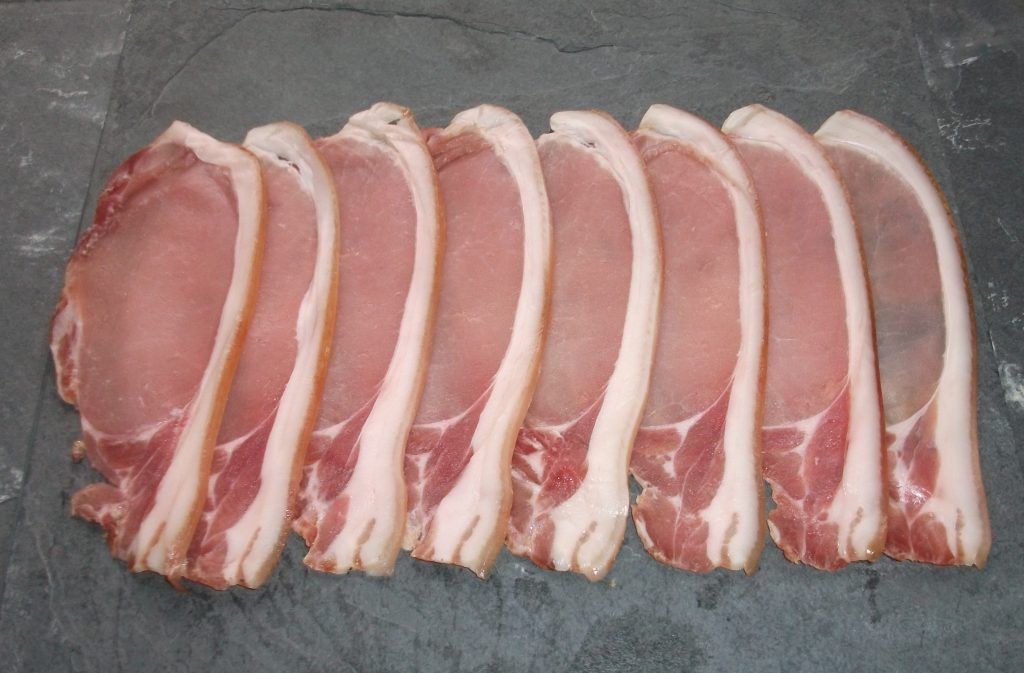 Back in 2010, when I posted the bacon tutorial online, I used a recipe with fairly low levels of salt. Many people liked it and it remains popular.
Mild Bacon
The ingredients for 1kg of meat are:

18.5gm Salt
10gm Sugar
2.4gm Cure #1
0.4gm Sodium ascorbate (optional)
Use the cure pro-rata for other weights of meat adding whatever herbs and spices you like. A good starting point is a sprinkle of thyme and black pepper.
For other sizes of meat, it's easiest to use this Mild Bacon Calculator…
Mild Bacon Calculator