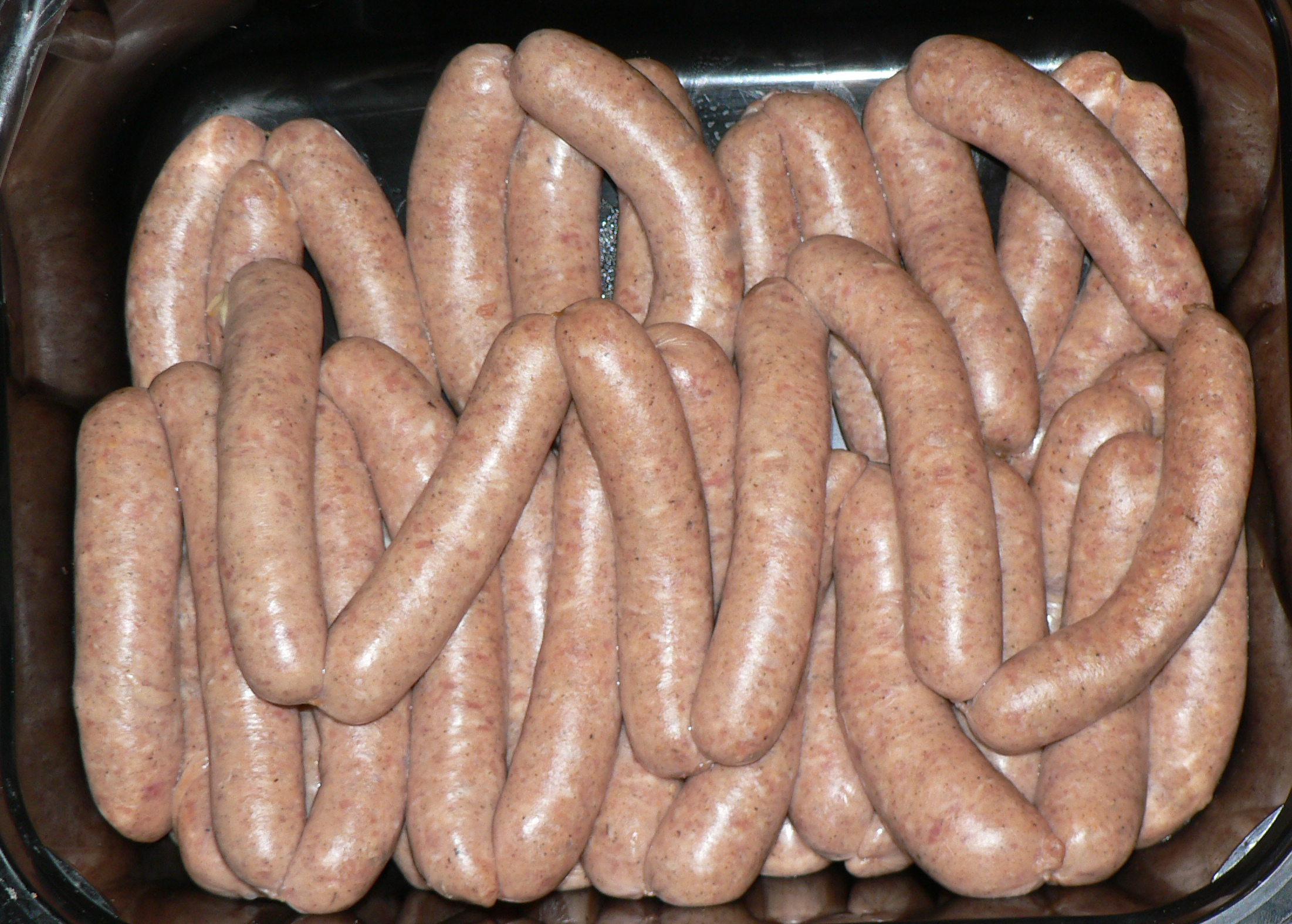 This is the everyday Pork Sausage that I make for Pauline. She prefers thin sausage in sheep's casings. Sheep's casings are harder to use than hogs as they split more easily but the extra care needed is worth it as the delicate casings make for great eating.
Sausage Bulk Seasoning Mix
60g Salt
10g Pepper White
8g Pepper Black
2g Nutmeg
1g Mace
2g Ginger
Mix together well. This will make more than one lot of the sausage below
For 1kg of sausage
770g Locally Produced Pork Shoulder (about 20% visible fat)
80g Rusk or 105gm dried breadcrumbs
130g Water or 105gm if using breadcrumbs
20g Bulk Seasoning Mix
Method

1. Mince the meats through the blade of your choice (coarse or fine). I mince twice through a 6mm mincer plate.
2. Add meats to the bowl and add the seasoning, mix well.
3. Put rusk on top of the meat.
4. Pour the chilled water on top of the rusk so that the rusk gets thoroughly wet.
5. Mix vigorously until the meat mixture looks sticky. I really work it at this stage.
(this is myosin developing, the protein that sticks the sausage together & gives texture, rather like the gluten in bread).
7. If the mixture is wet or soft let it stand for a few minutes for the rusk/breadcrumb to re-hydrate.
8. Fill into casings.
9. Put into the fridge for 6 – 8 hours to Bloom for flavour development.
Cook and Enjoy