The Charcuterie Board's 'Summer of Charcuterie 2021' review is nearing its close. The products for the final round of tasting are with the reviewers of which I'm honoured to be one.
Tomorrow night I'll be tasting and reviewing these products: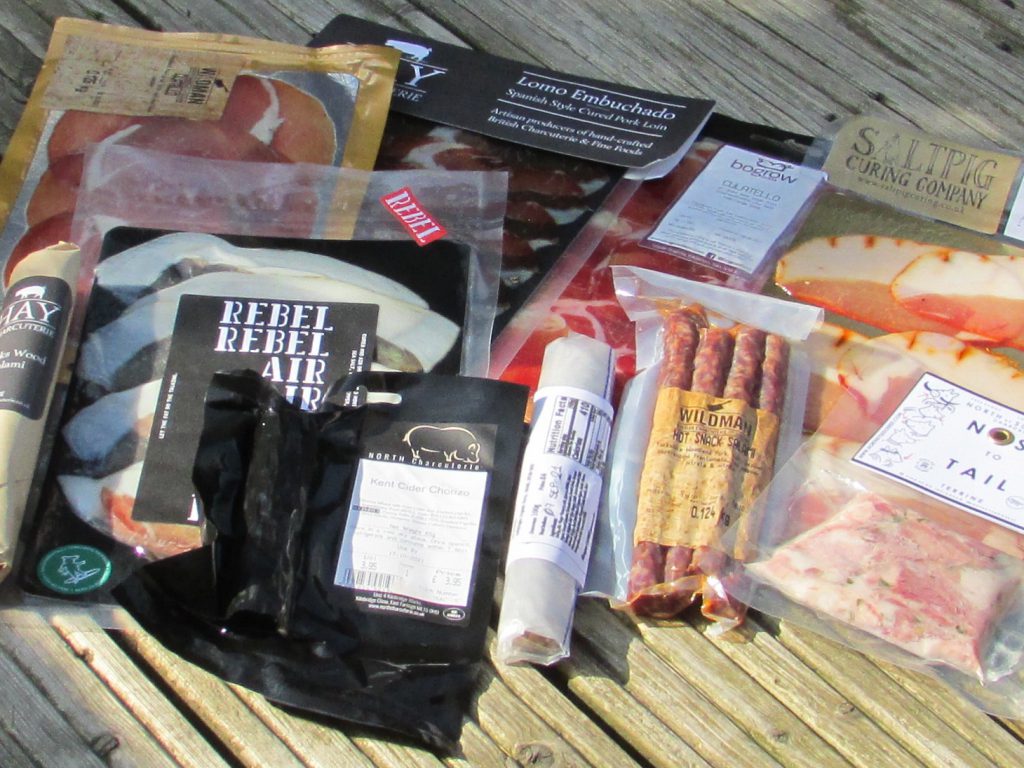 I'm sure that many of them will be superb and hope that I'll be able to add some constructive suggestions to improve them further. This review differs from the run-of-the-mill competitions in that the whole package is reviewed – packing and labelling as well as taste texture etc.
An honourable mention must go to the sponsors of the event without whom this wouldn't be happening
www.angelrefrigeration.co.uk
Instagram – https://www.instagram.com/angelrefrigeration
Facebook – https://www.facebook.com/angelrefrigerationltd/
Twitter – https://twitter.com/a_refrigeration
www.bizerba.com/
Instagram – https://www.instagram.com/bizerbauk
Facebook – https://www.facebook.com/Bizerba-UK
Twitter – https://twitter.com/bizerbauk
www.britishpigs.org.uk/
Facebook – https://www.facebook.com/British-Pig-Association
Twitter – https://twitter.com/britishpigassoc?lang=en