In 2010, I wrote:
Well, the weather finally performed as forecast and I got to test the ProQ™ Eco Smoker sent to me by Ian from ProQ™ .
The smoker arrived promptly and safely packaged.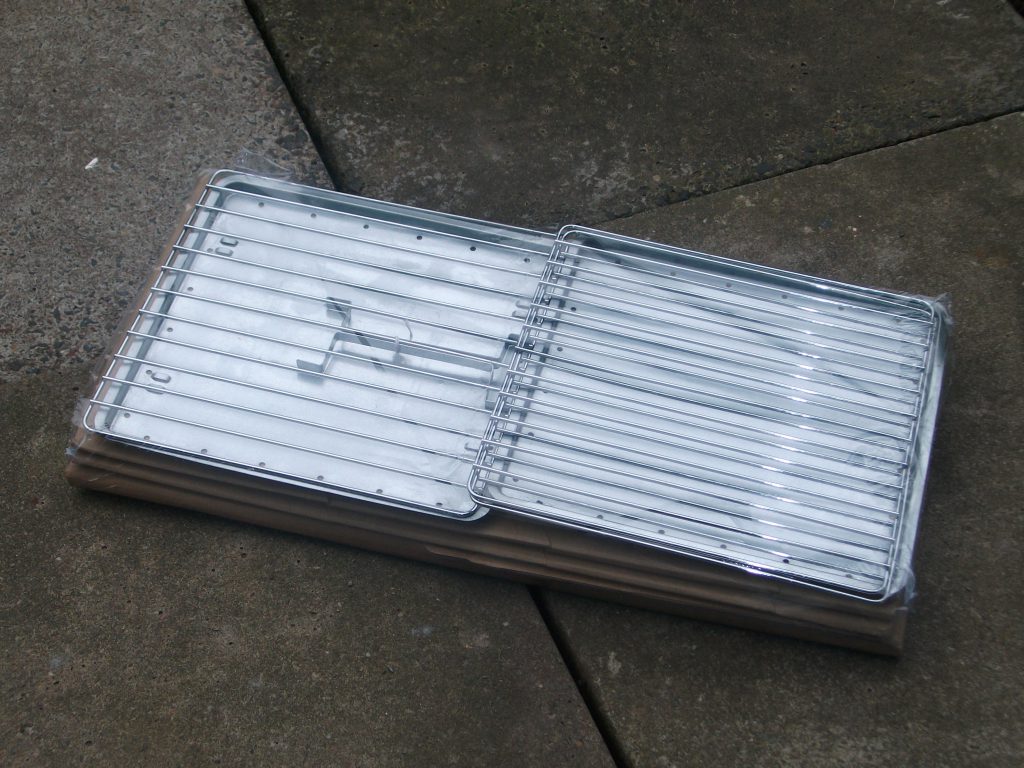 It comprises a cardboard box with a further cardboard liner that strengthens it and forms the shelf supports, three metal wire shelves and two metal drip trays – one with handles.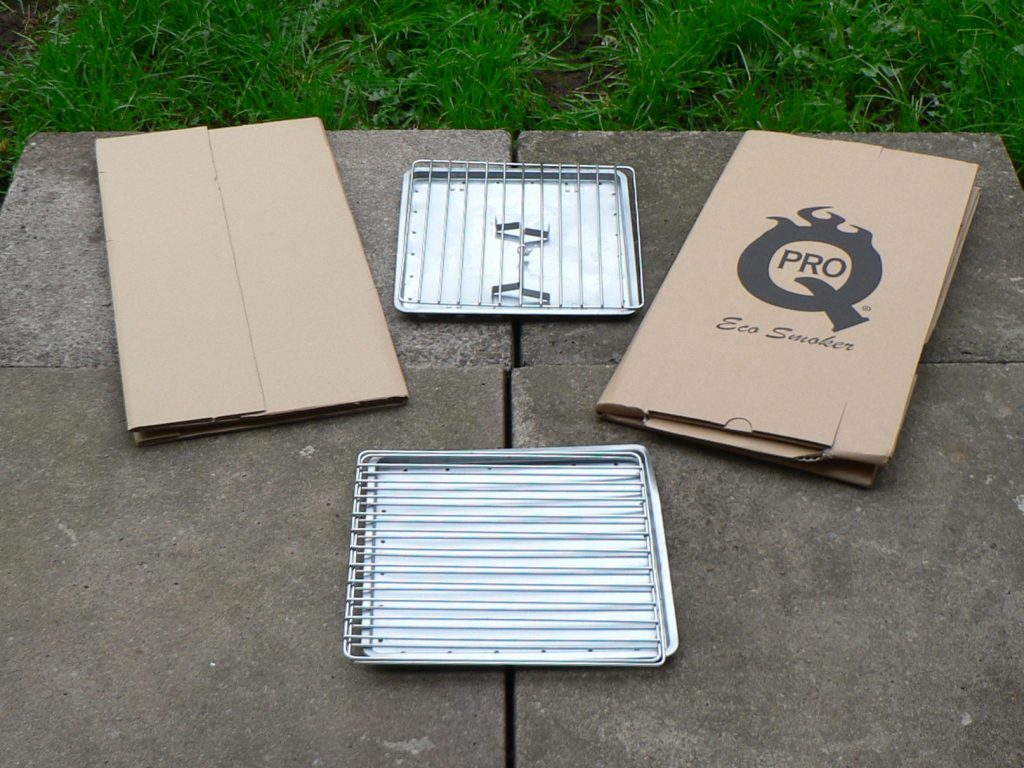 Assembly is self-explanatory with instructions on the box and a video tutorial online.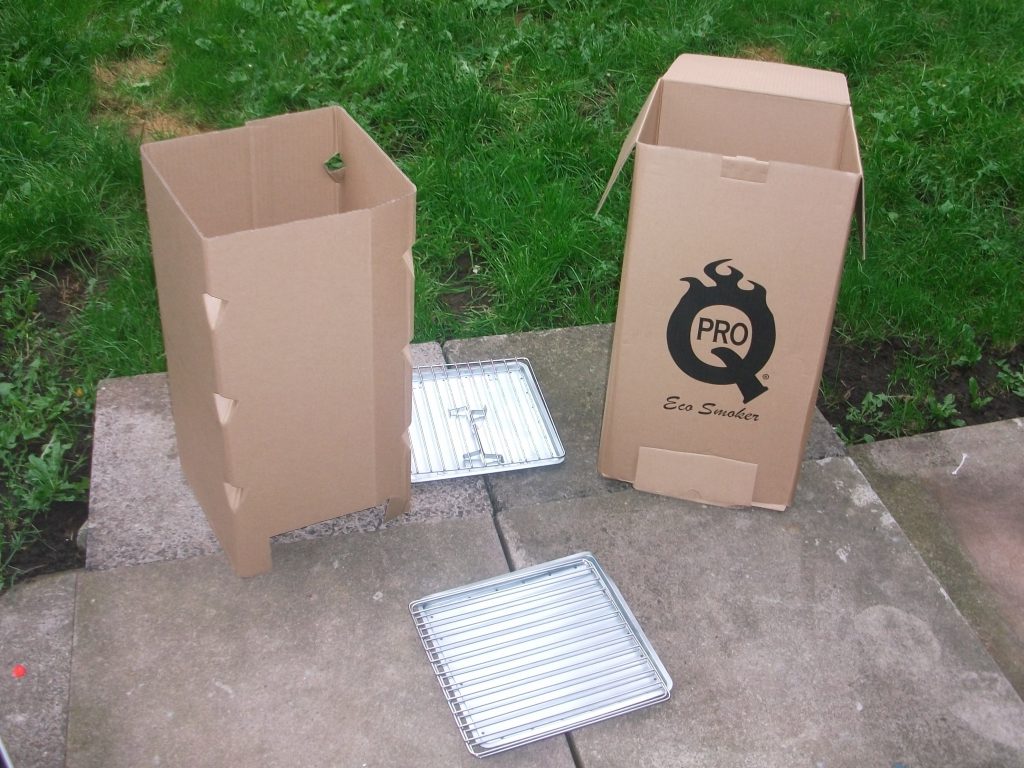 The drip tray prevents nasty surprises!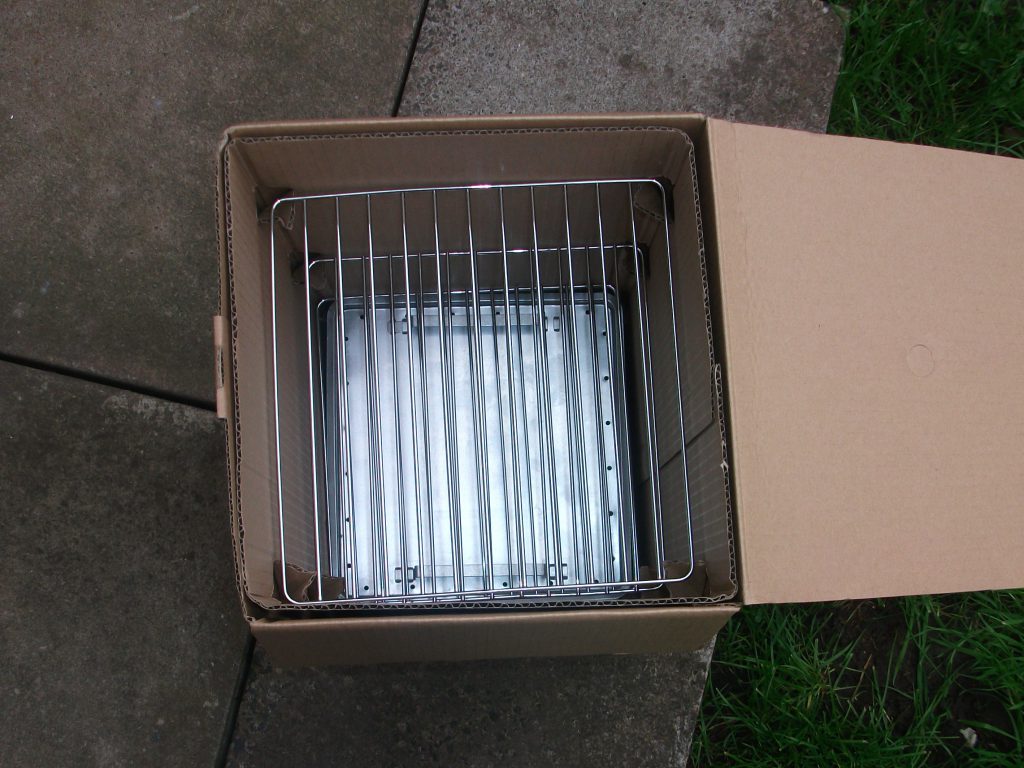 A test batch of cheese and garlic is put into the box.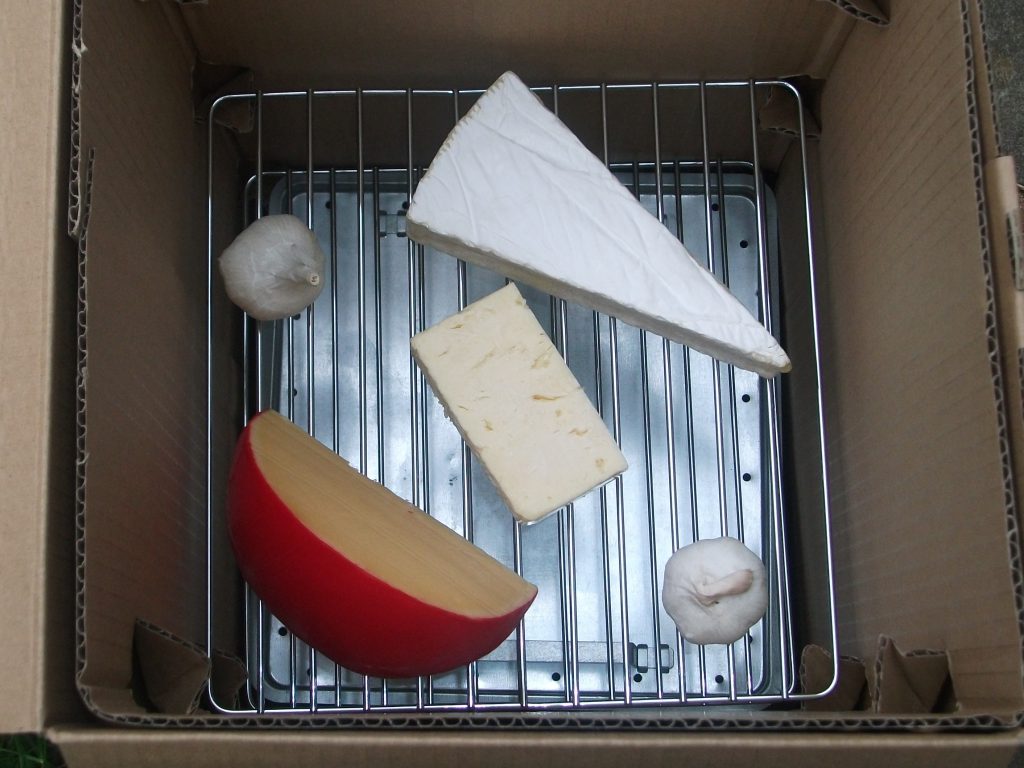 Fill the smoker with dust ensuring that the dust is not above the internal divides.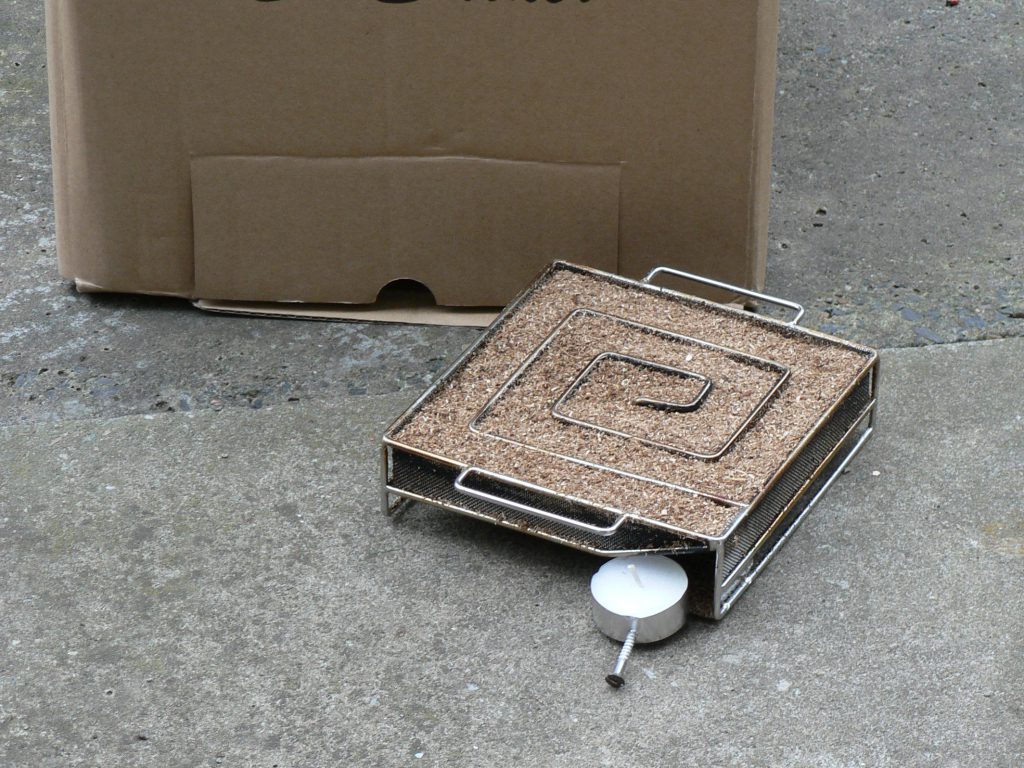 Light the smoker using a nightlight.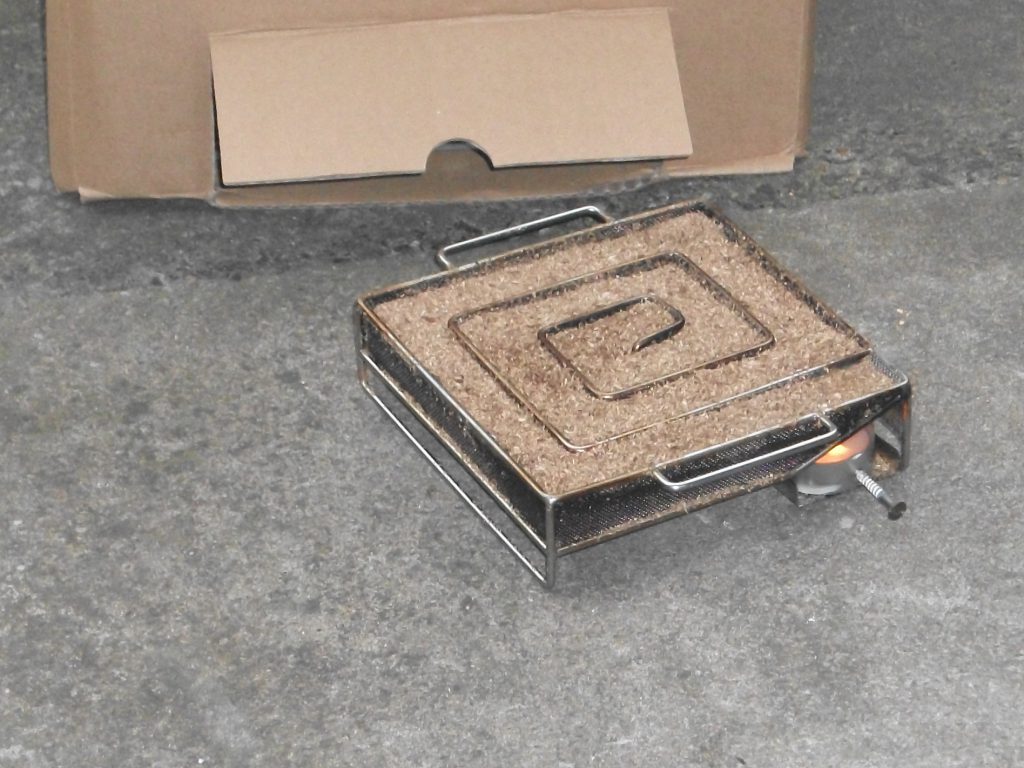 After a couple of minutes, it will start smoking, remove the night-light and place the smoke generator on the metal tray in the bottom of the box.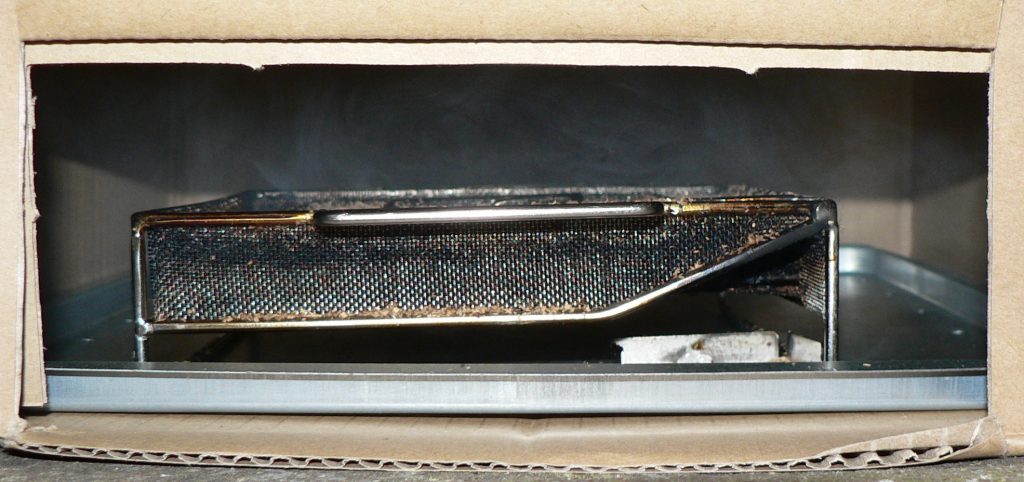 The box has a vent in the top to ensure a steady throughput of smoke.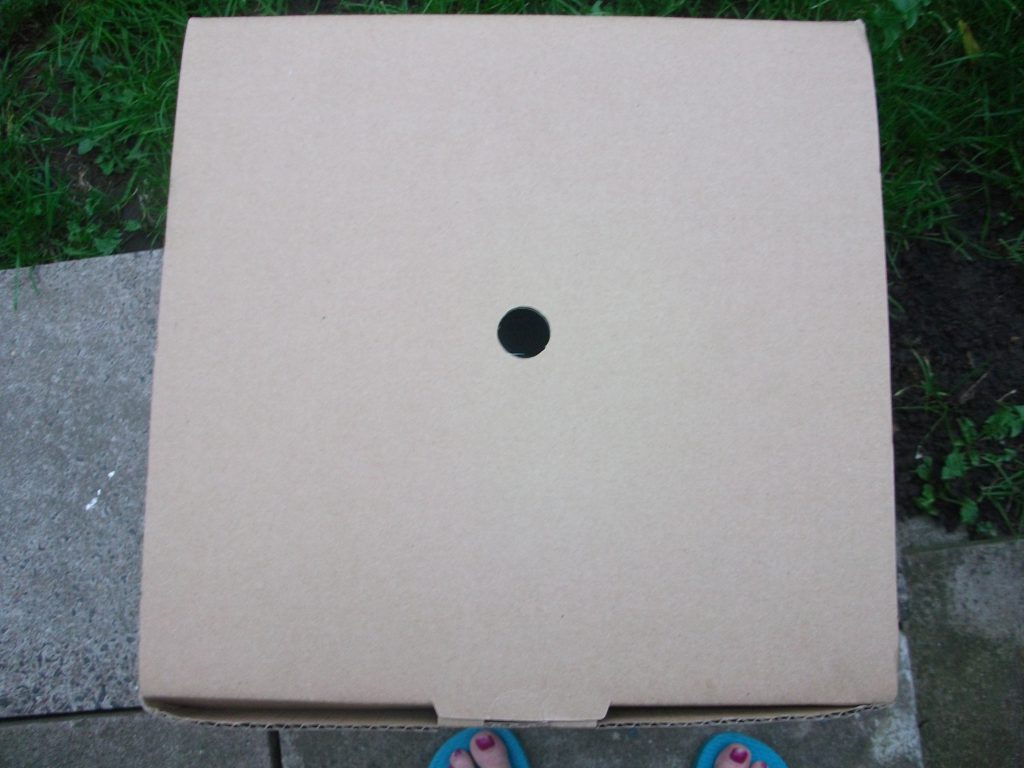 After 8 hours.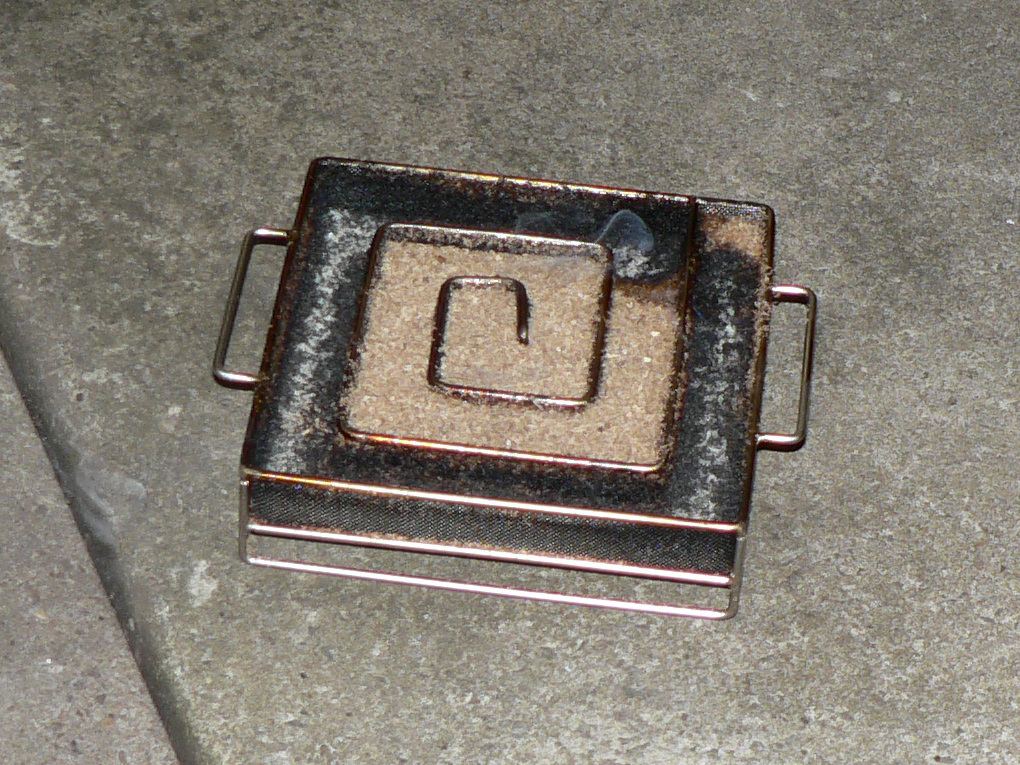 This type of smoking uses only a trickle of smoke, this ensures that your food isn't bitter. You can just see the smoke in this photo, there's so little your neighbours won't even know you are smoking food.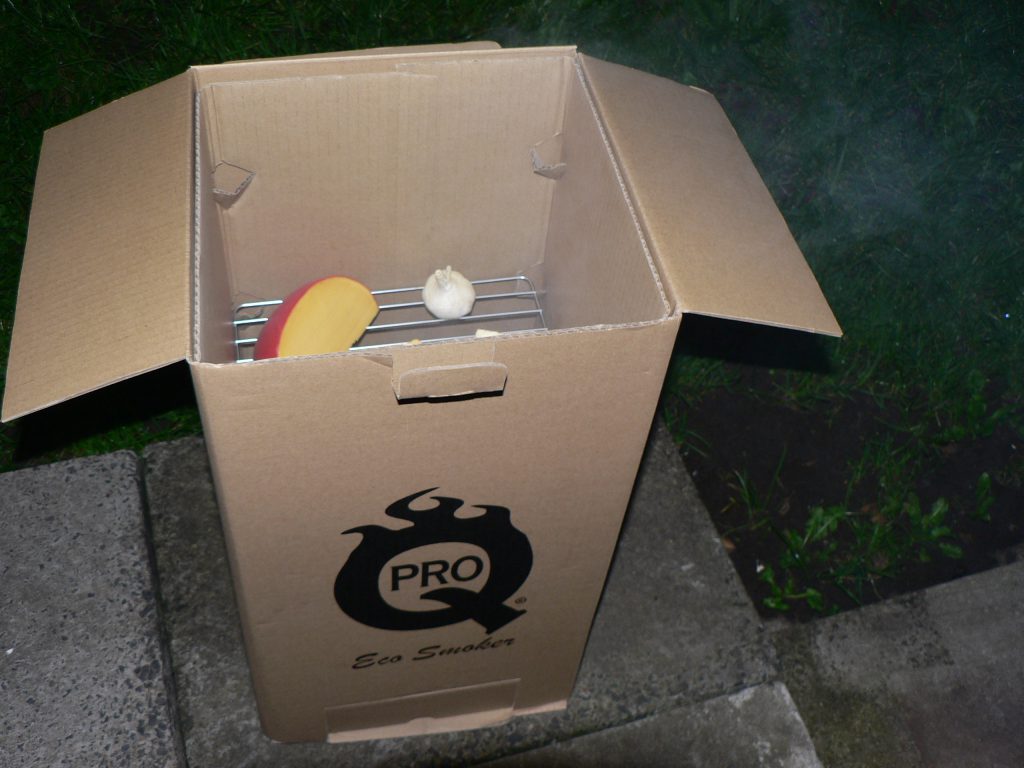 After 8 hours the food is taking on some colour.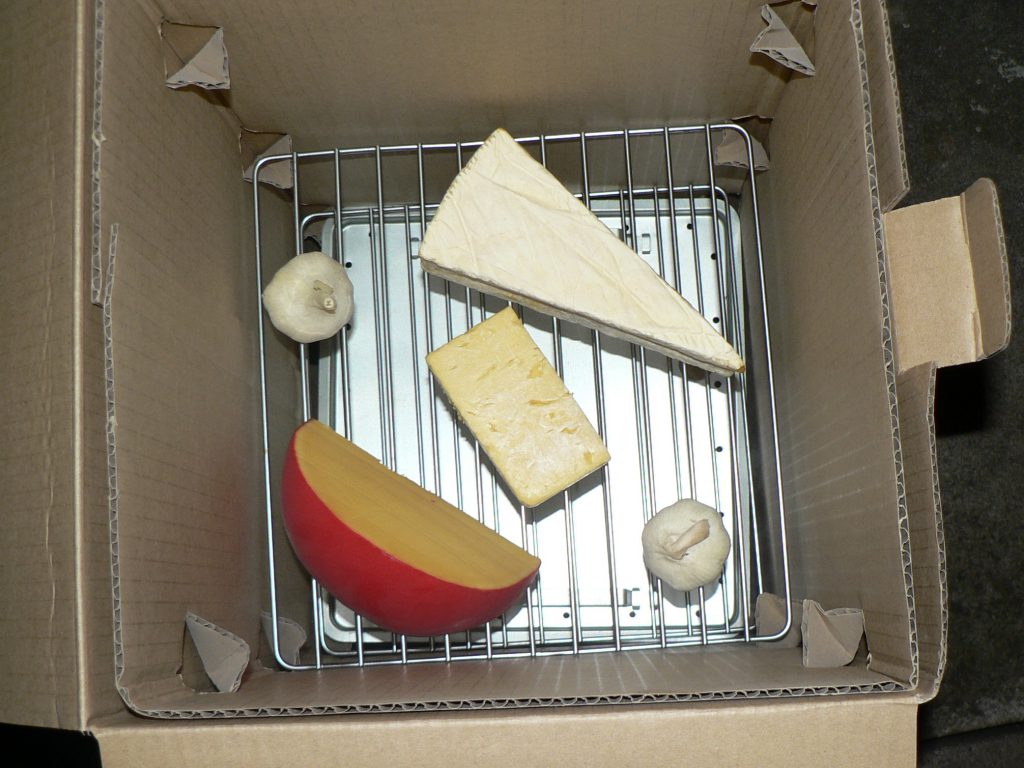 After 11 hours the smoke generator was still going strong…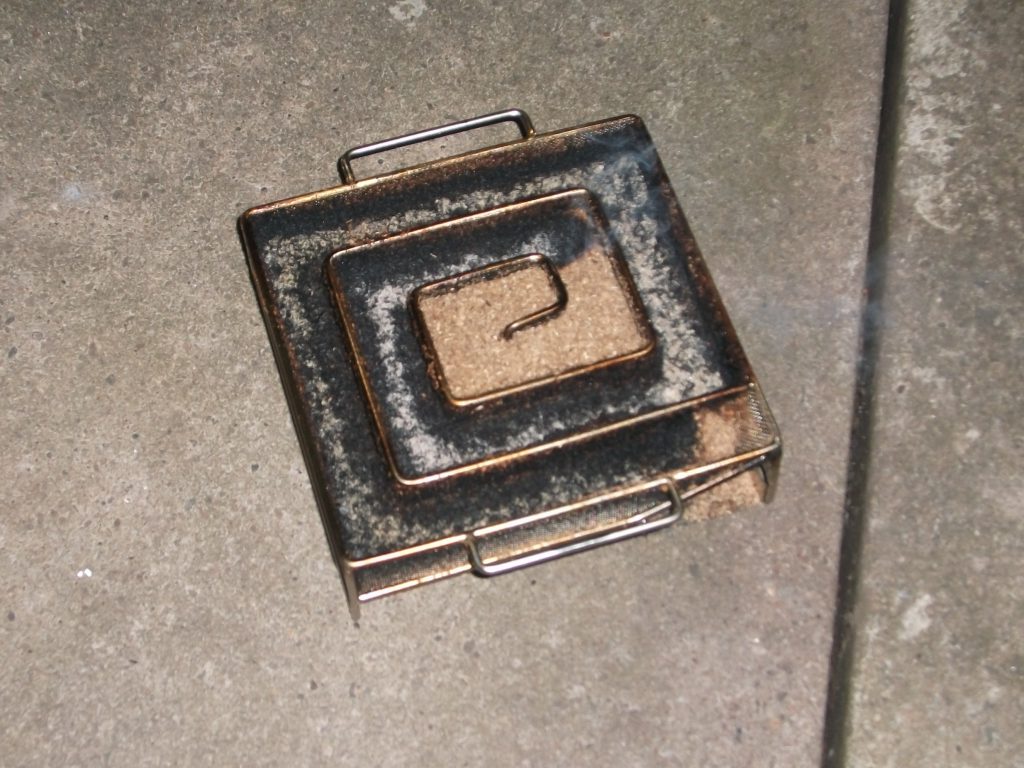 …but it's 2 am and time for bed for me! The smoked food was wrapped well and put into the fridge overnight. The next day the colour has darkened slightly. I like to leave cold smoked food for a couple of days for the flavours to permeate the food.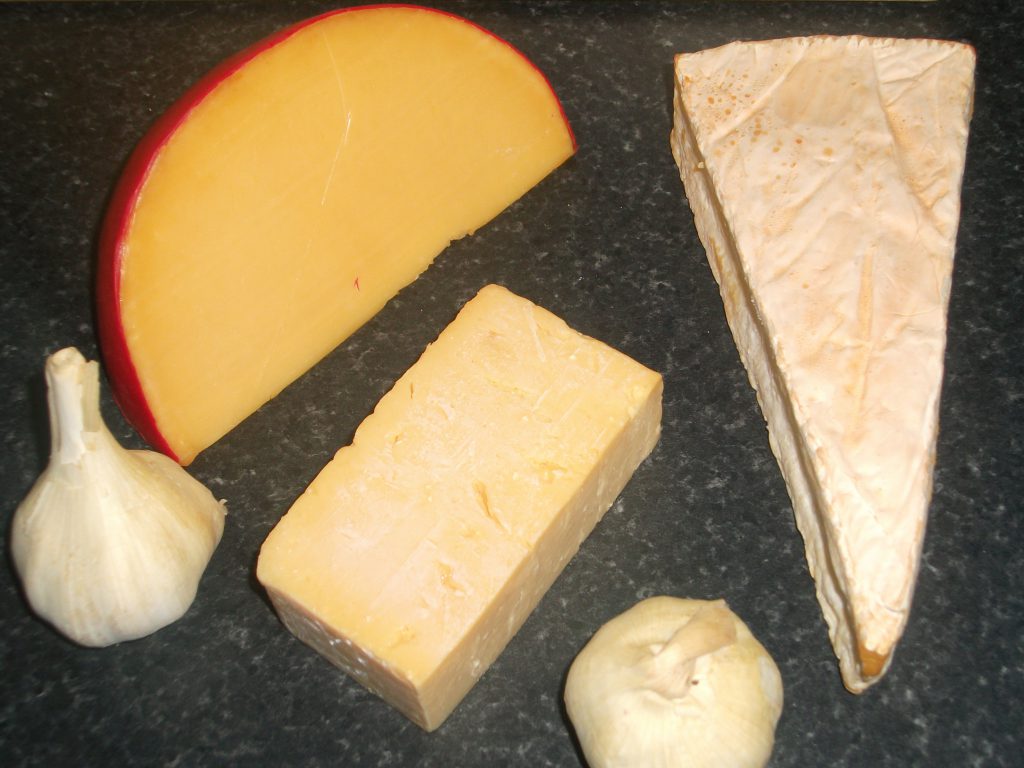 So how's it turned out? Well, it's all as I expected really. The cheese is fine with just the right amount of smokiness. It's a great way to add value to cheap cheese. It's unbelievable, the difference between a rubbery Edam – only fit for erasing spelling mistakes, and its smoked counterpart.
At £30+ the generator may look expensive, but considering its ease of use and the length of time it burns – plus its economical use of dust – it pays for itself in no time at all. A couple of sides of smoked salmon will not only recoup your outlay but make you a lot of friends in the process! I guess that it's only guys who've spent hours in the cold and rain tending other methods of producing cold smoke that really appreciate how brilliant this little gizmo is; take it from me it's superb; you don't even want to consider an alternative.
As to the Eco-smoker, well the obvious comment would be: "That's a lot of money for a cardboard box!". However, I know from experience that finding something suitable for use isn't as easy as it seems at face value. There's no doubt that given a suitable undercover space for storage and use, it will last for ages. Yes, undoubtedly you will want something more permanent in the longer term but this well thought out turnkey solution makes a great alternative in the short to medium term.
It will also be great for the hunting/shooting/fishing fraternity who may wish to have a portable smoking solution or anyone with too little space for a more permanent smoker. In my case, it will allow me to cold smoke food at the same time as I am using my purpose-built smoker for hot smoking – an advantage as I make batches of different types of products at once – some for hot smoking and some for cold.
All in all, what a great Christmas present for the foodie in your life.
The Eco-smoker and Cold Smoke Generator are available at various prices from ProQ™ and their stockists.
Update: Soon after I wrote this a friend bought a ProQ smoker and I gave him the Eco smoker box. I know for a fact that he was still using it last year to smoke salmon. That's over 10 years of use. Amazing.