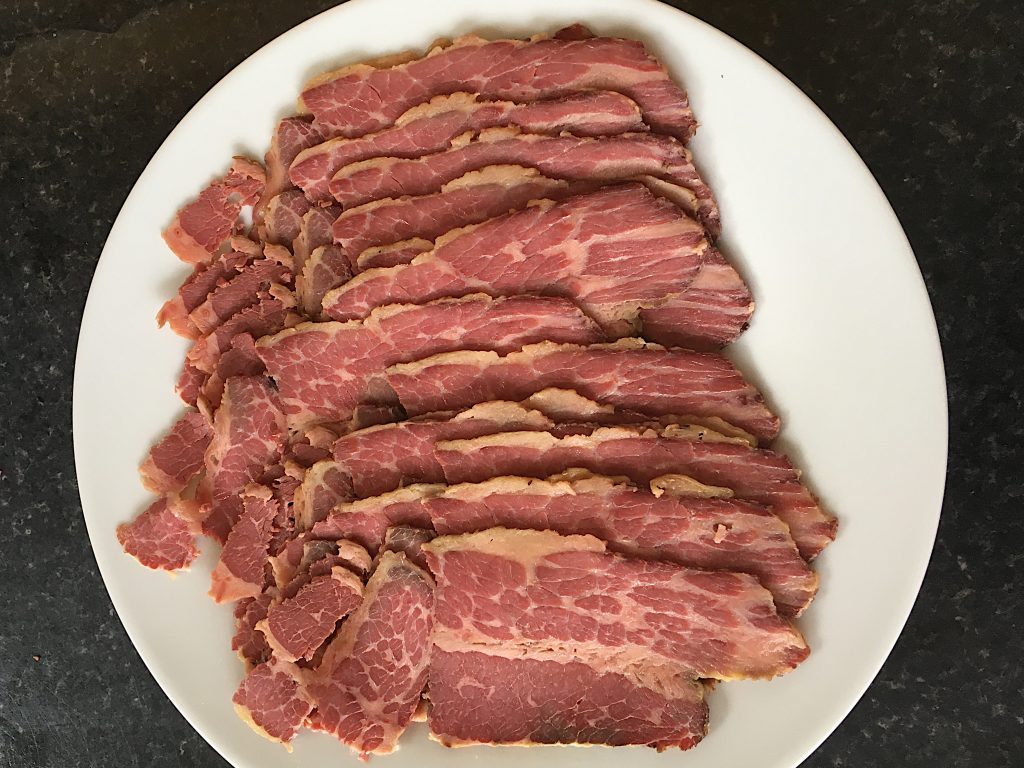 See also:
Preparing the dry-cured corned beef and curing the meat
The dry-cured corned beef after curing

I decided to follow my friend Paul's instructions for cooking the corned beef. He said to braise it slowly in chicken stock; I hadn't any defrosted and so used water with the meat sat on a sliced onion.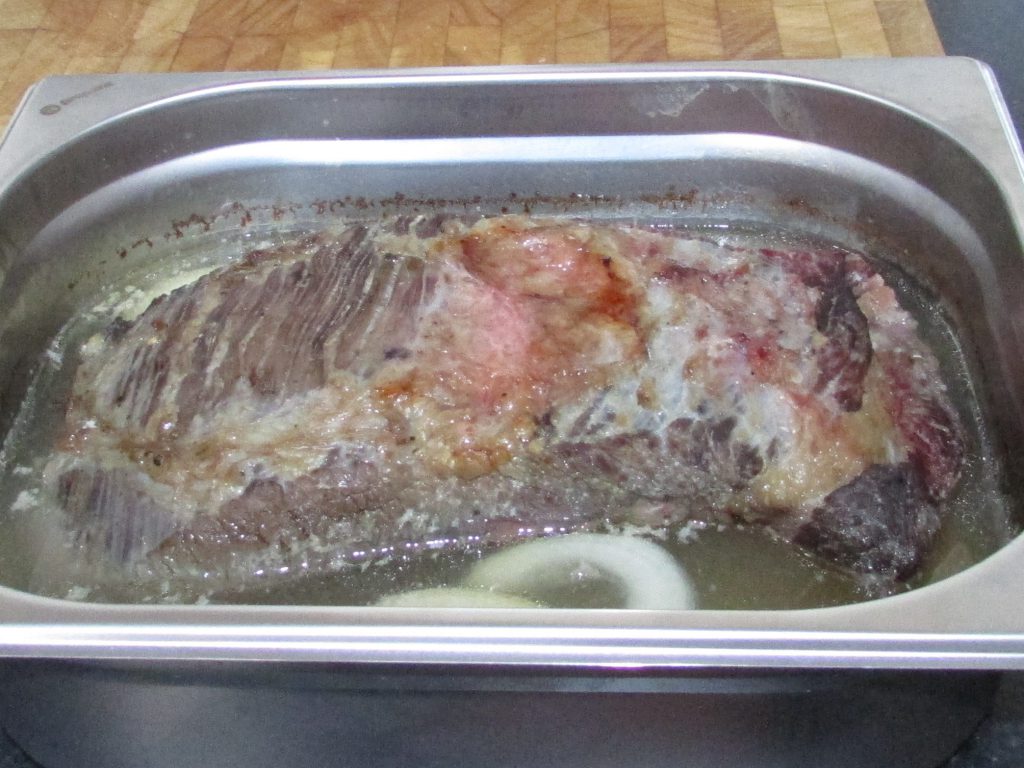 I tasted the liquid after about 30 minutes of cooking at 140°C to see if it was salty. I would have changed the water had it have been but in this case, it wasn't. The meat took about 4½ hours to be tender when probed. Its internal temperature was way up to 100°C at this stage.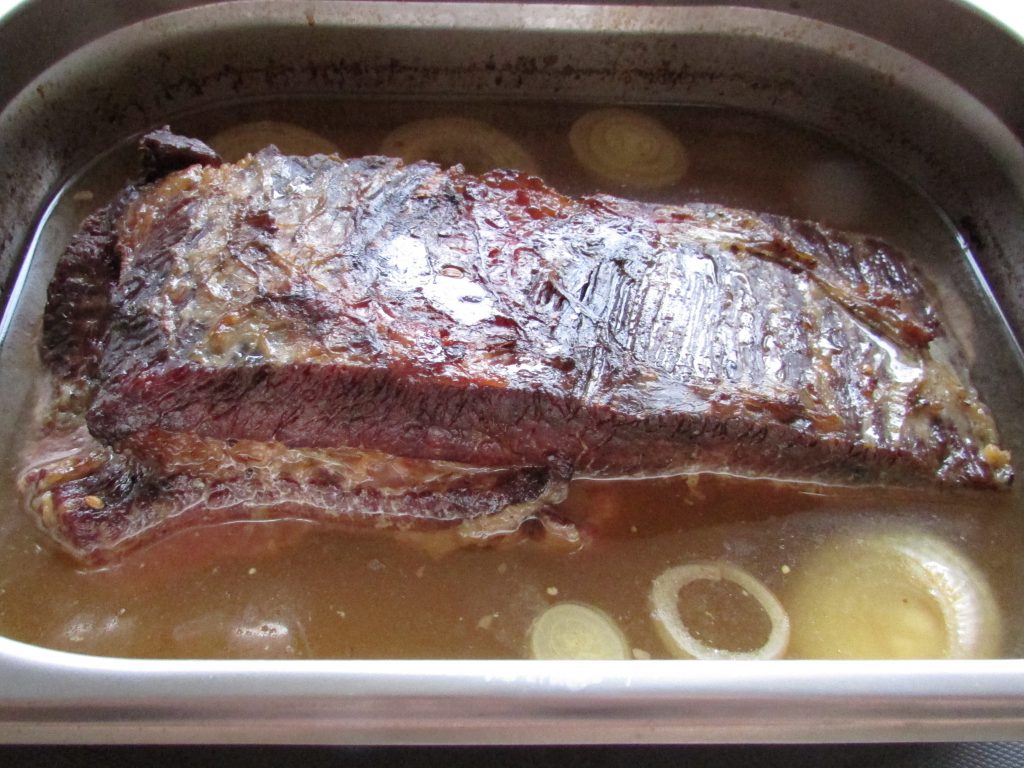 I left it in the liquid for a good half-hour to rest; it was covered during this time.
It was very nice. It's not a strongly spiced as I thought it may be nor is it as salty as I feared it may be, both good things. We ate it with the Irish potato and cabbage dish called colcannon and some boiled carrots. If it's as good cold as it is hot, it will be a regular.
The recipe is:
To every 1kg of brisket or silverside of beef use:

22gm salt
15gm Soft brown sugar
2.4gm Cure #1
0.18gm Saltpetre (Optional)
1.2gm Black pepper
1gm Coriander seeds
1gm Mustard seeds
6 Juniper berries
2 Bay leaves
2 Allspice berries
1 Clove

Cure #2 can replace Cure #1 and Saltpetre – use the same amount as you would have used of Cure #1.
To make Paul's original recipe use 4 juniper berries (instead of 6) and 4 Allspice berries (Instead of 2) per kilogram of meat. All the other ingredients remain the same.
Crush the spices in a pestle and mortar or similar. Mix the cure ingredients together well and then rub them into the meat. Vacuum pack under light pressure or seal in a food grade bag for 20 days.
Rinse and then cook by braising it slowly as above.
To make things easier here's a cure calculator: