Originally posted in 2008: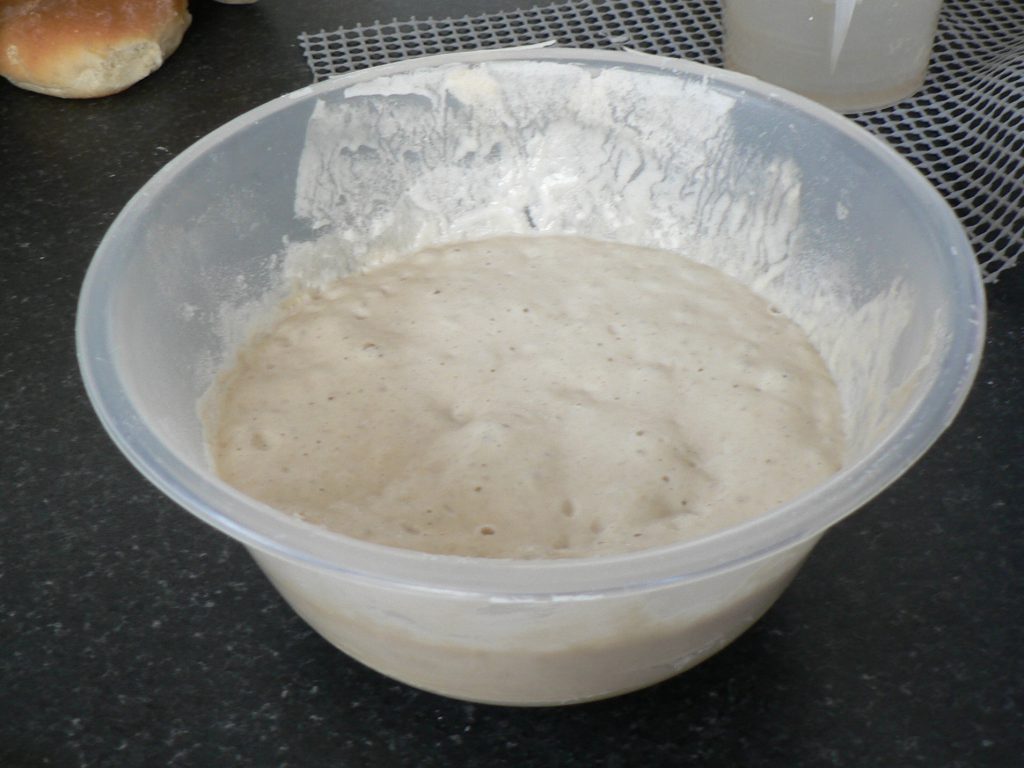 The fascination of making bread with just flour, water and salt, no yeast, is intriguing.
The secret of success is a good starter. Now, undoubtedly the easiest way of doing this is if someone gifts you some of their established starter but in the absence of such a benefactor you'll need to make one yourself.
The easiest way of doing this is to mix 50 gm of bread flour and 50gm of water in a preserving jar (holding the lid down loosely with an elastic band rather than the catch) or a bowl with a plate on top – something that will keep things clean but allow airborne yeasts to colonise the flour and water mix. After a day add a further 50 gm flour and 50 gm water. You now have 200gm of flour/water mix. The next day and on subsequent days throw half of it (100gm) away and top it up with 50gm flour and 50gm water.
In a few days, you should notice air bubbles forming and after 4 – 7 days there should be significant bubbling within a couple of hours or so of adding the fresh flour and water.
The starter may smell beery. It may also look split – just mix it together it'll be OK. In the event of it really smelling not nice – just throw it away and start again.
If you are not going to be making bread every day or couple of days you can store the starter in the fridge and just top it up weekly.
This is classed a 100% hydration starter: that is the water weighs 100% of the weight of the flour. This method of calculating recipes is known as baker's percentages. They differ from normal percentages in that all ingredients are expressed as a percentage of the flour rather than the total amount of dough.