As long ago as 2007 I wrote about a chilli dipping sauce. I still use that recipe; it's so quick to make.
This one is a proper sauce – as in not a thin dipping sauce. I've added red pepper to it as not everybody likes a sauce that grabs you by the throat. Feel free to reduce the red pepper and increase the chilli or add a couple of scotch bonnets.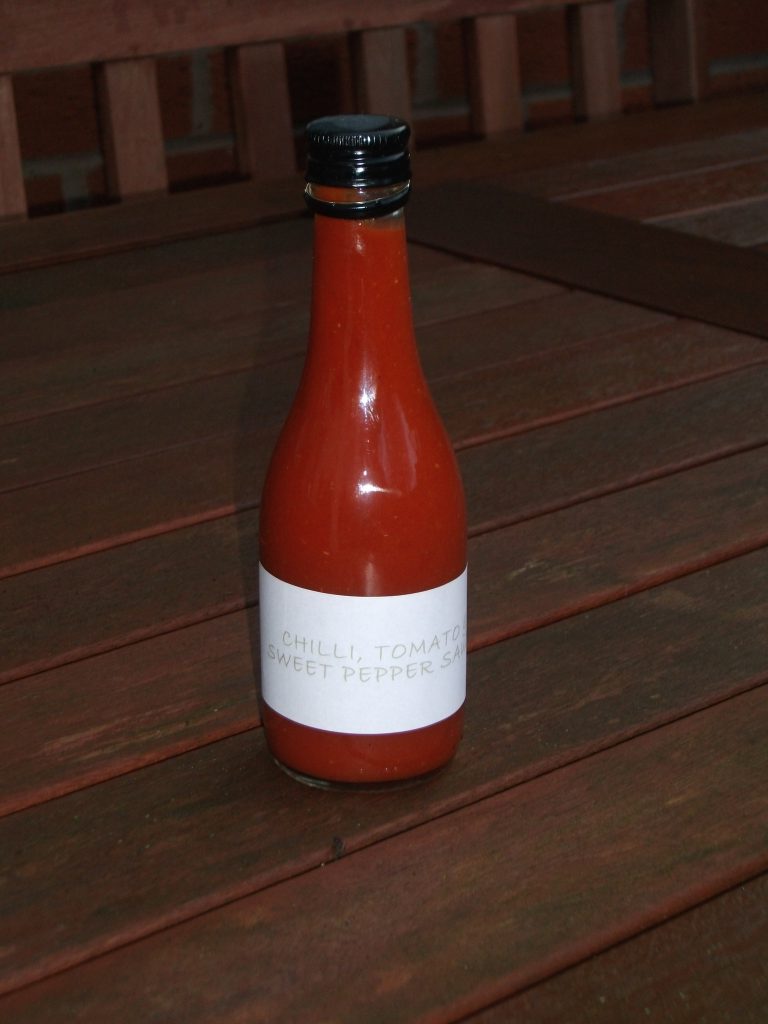 Sweet Chilli and Red Pepper Sauce
110gm Water
50g Apple cider vinegar
¼ Red pepper – finely chopped
1 Mild chilli pepper – finely chopped
1 teaspoon Tomato ketchup
1 teaspoon Tomato puree
1 Garlic clove – finely chopped
¼ teaspoon Cayenne pepper
¼ teaspoon Paprika

50gm White sugar

1 dessertspoon Cornflour (Cornstarch)
a little water
Salt to taste ¼ teaspoon is a good starting point
Weigh the sugar and set it aside. Then weigh the water and apple cider vinegar and place them into a pan with everything but the sugar, cornflour and salt. Cook the mixture in the pan until the pepper and chilli are nearly soft. Add the sugar and bring it back to a boil. Mix a little water into the cornflour to make a loose paste. Add it to the pan whilst stirring – thicken it to the consistency you like – you may not need it all. Let it cool a bit and then taste and season it.