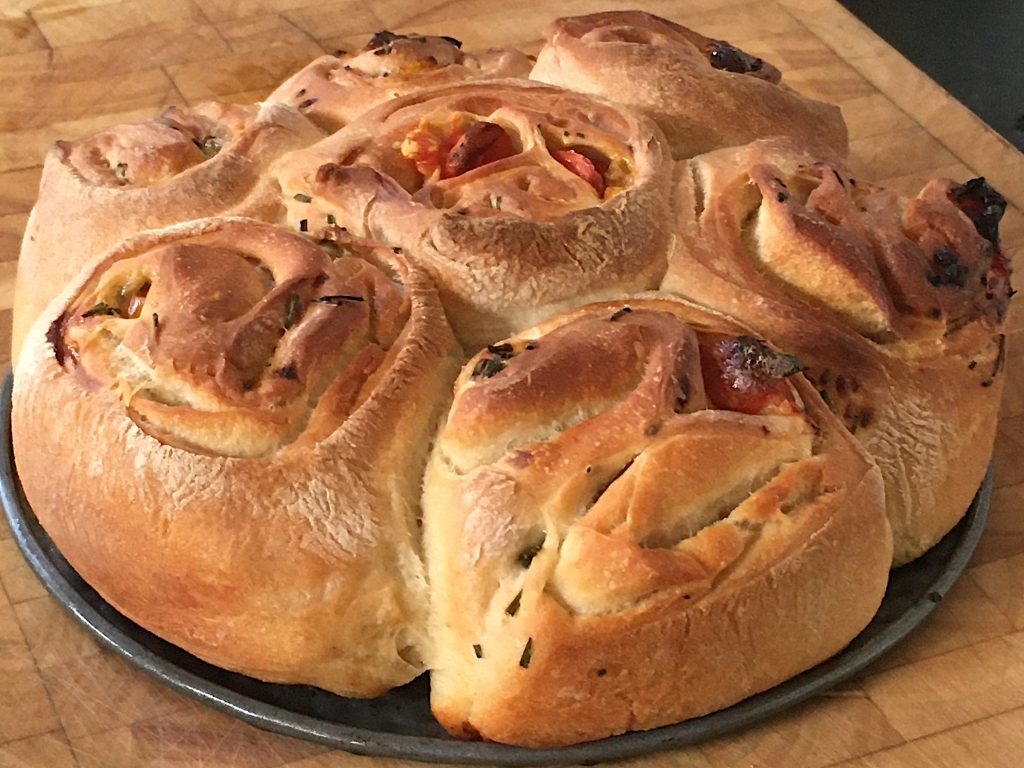 We have a small garden and grow tomatoes every summer. They taste so much better than shop-bought. We've got a few too many at the moment and as we're out of bread it made sense to try and kill two birds with one stone. I was thinking along the lines of focaccia but then thought I'd have a play.
I made a quick dough in our Kenwood Chef mixer using:
500gm Bread Flour
325gm Water
7gm Yeast
8gm Salt
I mixed this with a dough hook for about 8 minutes and then shaped it into a ball and put it in to an oiled bowl covered with a damp tea-towel (cling film can also be used) to rise.
I decided to try to lighten the dough up a bit by laminating it in the same way as when making rough puff pastry – but with a lot less butter. So after it had doubled in size, I knocked the air out of it and rolled it out to a rectangle. I covered the middle with about 30gm of finely sliced butter…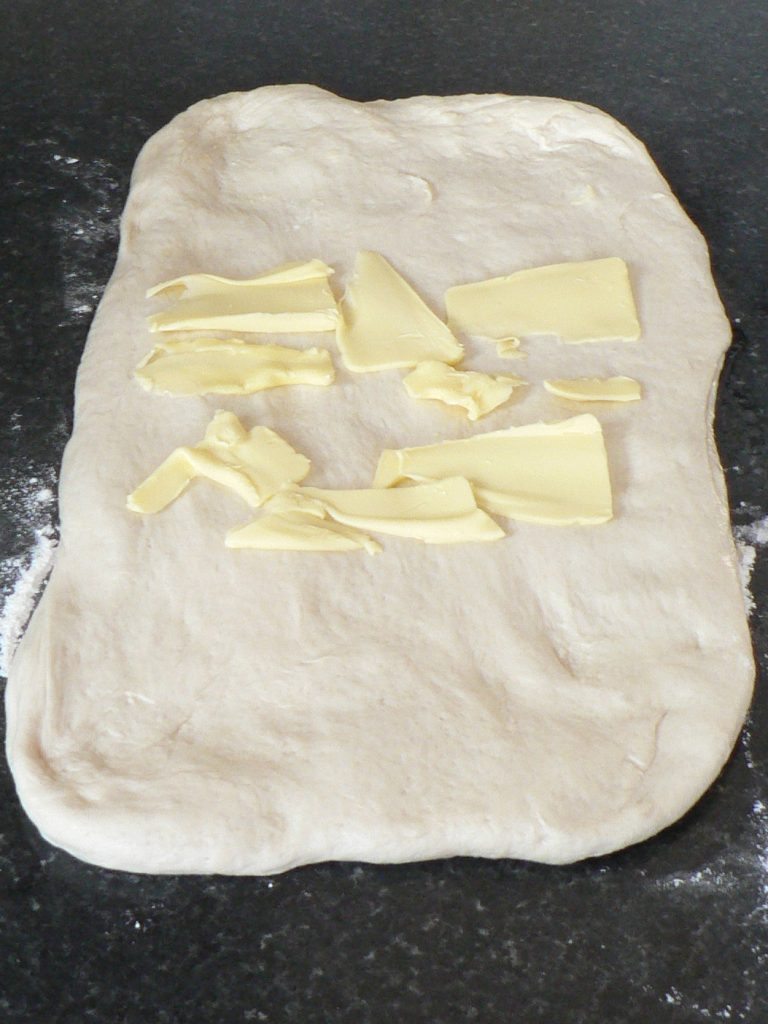 …and folded it like a book.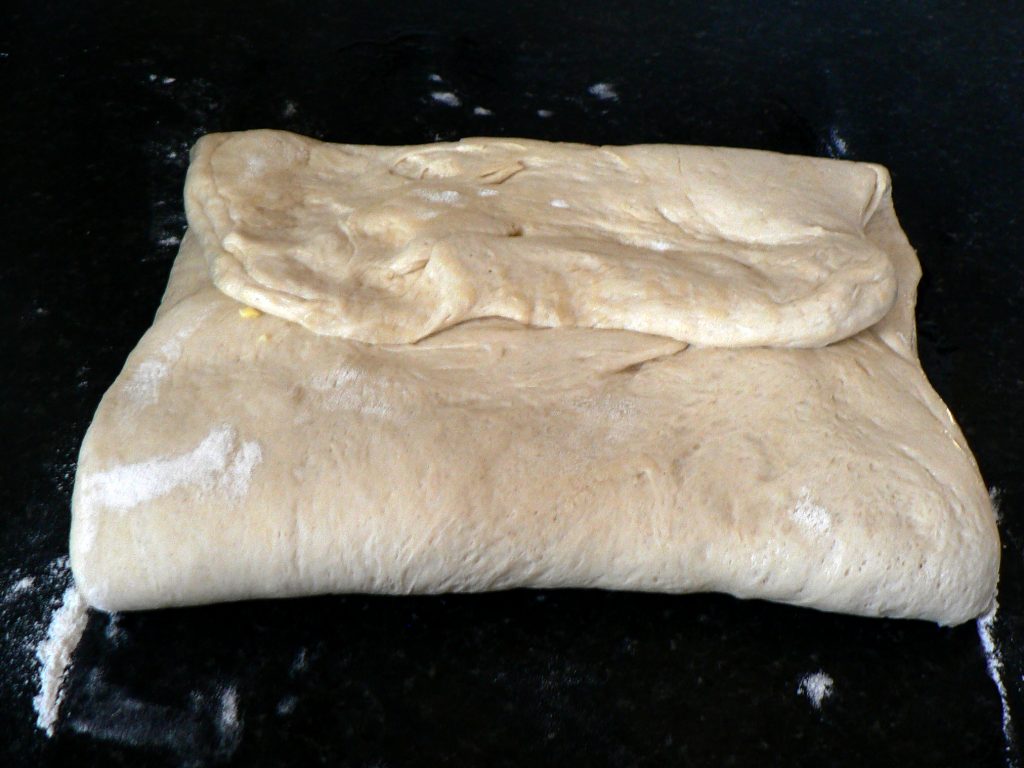 I then rotated it a quarter turn and rolled and folded it a couple of times more to distribute the butter. It was finally rolled out and topped with tomatoes and chives.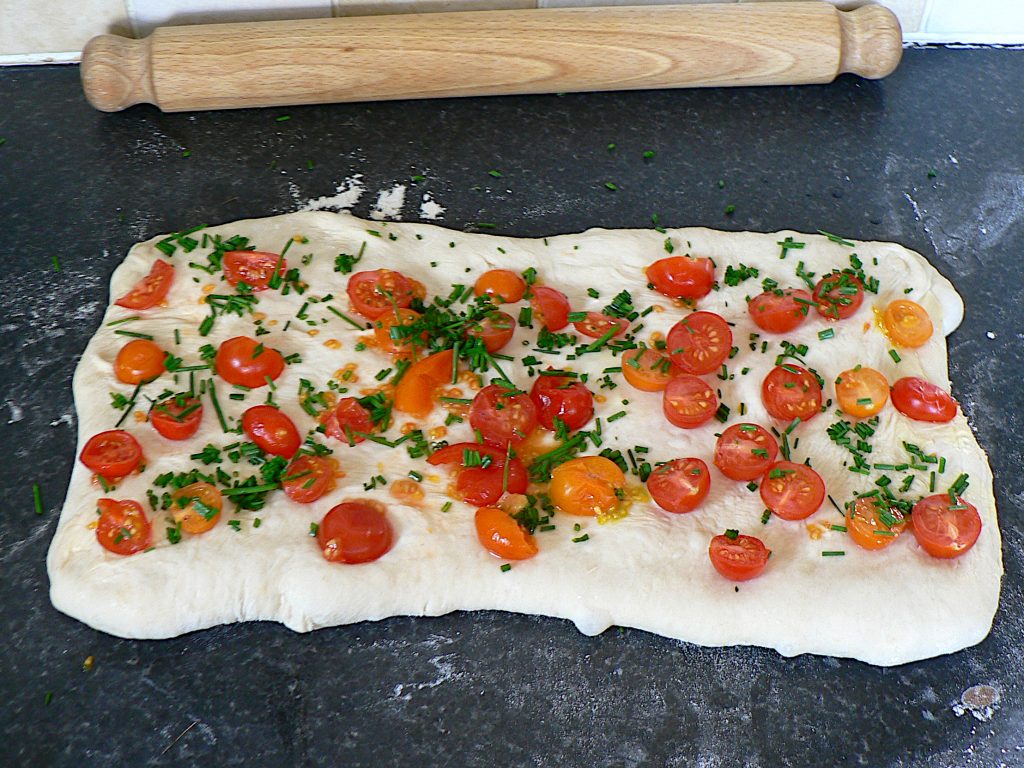 I guess I could have just cooked it at this stage but I decided to roll it up, cut it into slices and put them into a springform tin.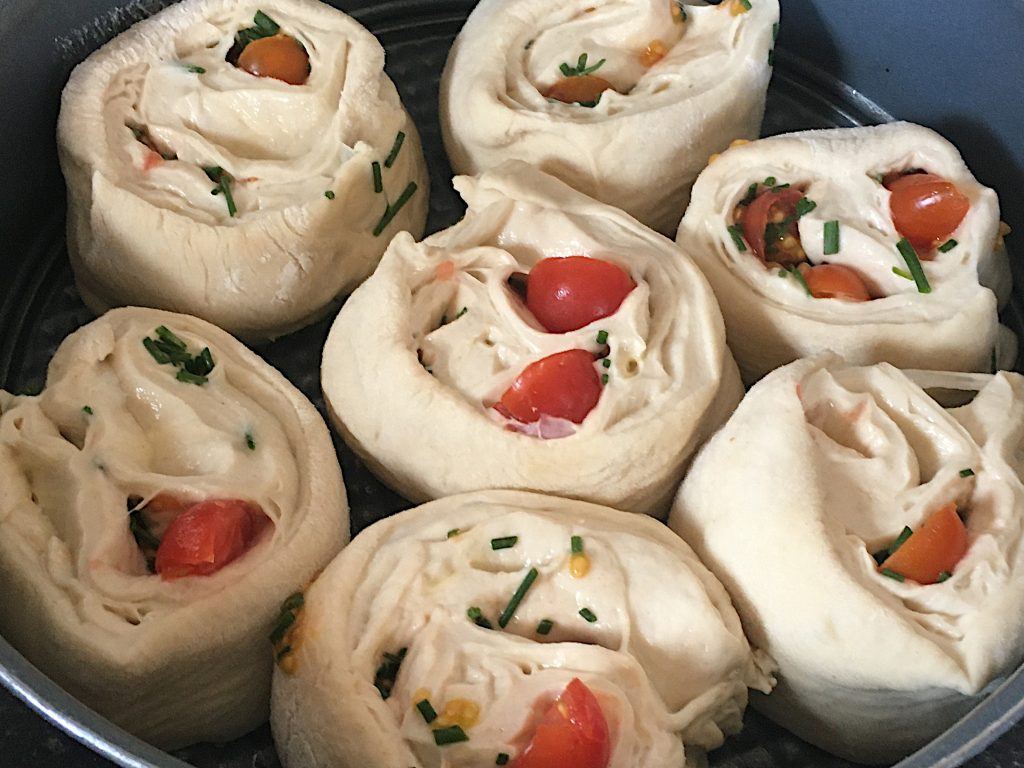 I left them to prove for about half an hour before baking them for 30 minutes at 200°C.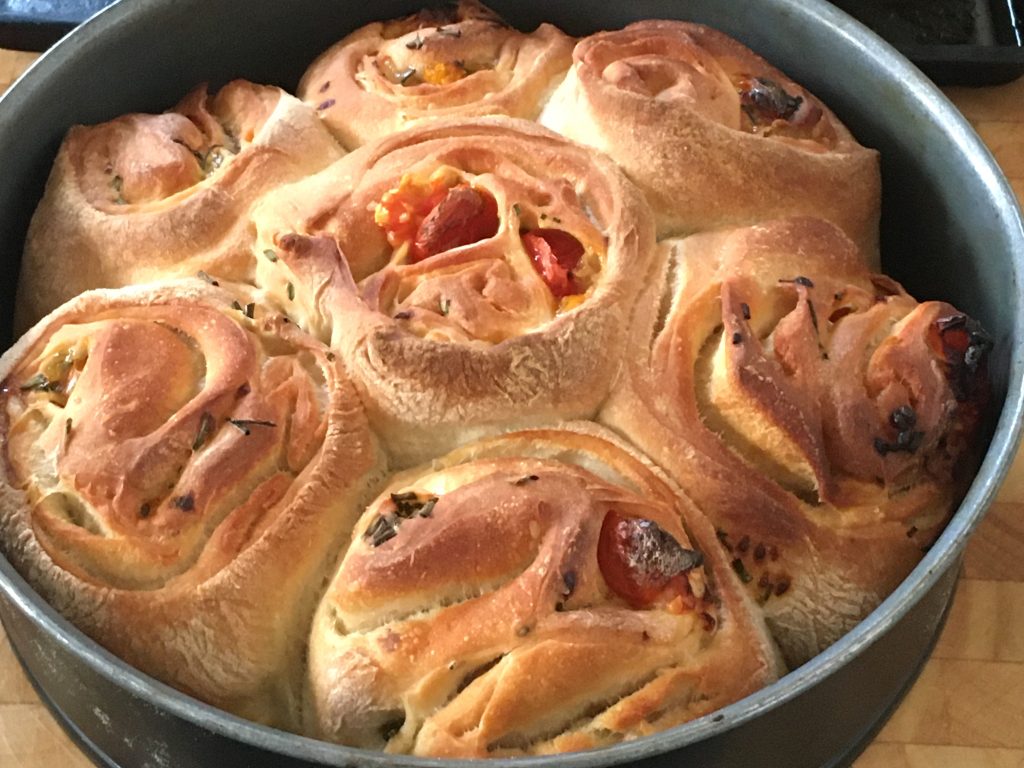 They really are rather good.